Key Features
The 3070S subwoofer perfectly complements all Q Acoustics 3000 and 2000i series stereo and center channel speakers. And of course; because it's a Q Acoustics product, its twin, long throw, 6½ inch drive units and powerful 140watts rms amplifier, enable the 3070S subwoofer to beautifully reproduce the fast 'twang' of a double bass just as well as exciting movie soundtracks.
Ported Enclosure Type, 2 x 170mm Bass Unit, 140W rms Amplified Power, 50Hz – 150Hz (var) Crossover Frequency
From Quiet Ambience to Powerful Explosions
This powerful, 140watts rms, twin 170mm drive unit subwoofer will bring the full explosive majesty of blockbuster movie soundtracks into your living room. Naturally, being a Q Acoustics design, it will also accurately reproduce the fast 'twang' and detail of a double bass or any other low frequency musical notes. That's why Q Acoustics is your best choice for both music and movies.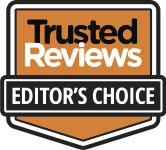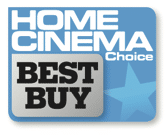 Active Home Cinema Subwoofer

Maximum Punch, Accurate Timing
As per its award-winning predecessor the 2070Si from the 2000 Series, the 3070S Subwoofer uses twin cones instead of one large one to guarantee a beautiful depth of sound. The 3070S boasts a140W Amplifier, which means power nor control is ever an issue.
Perfect Home Cinema Active Subwoofer

Stand Out or Seamlessly Integrate
At just 200mm wide, the 3070S Subwoofer is likely to fit into places conventional subs wouldn't. The 3070S is even more compact than its predecessor the 2070Si. Improved looks, improved performance.
Ideal Subwoofer for a 5.1 Home Cinema Package

Your Sub, Your Way
The 3070S Subwoofer comes with spikes with optional rubber caps for sonic stability on a wide variety of floor surfaces.
Specifications:
Enclosure type: Ported
Bass Unit: 2 x 170mm
Amplified Power: 140W rms
Crossover Frequency: 50Hz – 150Hz (var)
Dimensions Max: W200 x H425 (with spikes) x D535 (with grille) mm
Dimensions Min: W200 x H400 (w/o spikes) x D525 (w/o grille) mm
Weight: 13.6kg
Sold in: Single
Warranty: 2 Years
What's in the box?
1 x 3070s Active Subwoofer
1 x Magnetic Speaker Grills
1 x User manual
1 x AC Power Cable
4 x Adjustable Floor Spikes
4 x Floor Spike Locking Rings
4 x Floor Spike Covers
| | |
| --- | --- |
| Brand | |
| Variant | |
| Product Type | |
Q Acoustics has been designing class-leading, award-winning loudspeakers since 2006. In that time, Q Acoustics has redefined every market it has entered, from the affordable to the high-end, from stereo and home cinema sound to the revolutionary Q Active wireless audio system.